Pharmaceutical medications often have unintended side effects. Most of the time, companies will warn doctors (and their patients) about various side effects from particular drugs, particularly if they are serious. However, one drug – Invokana – is the subject of a lawsuit where claimants argue that Janssen Pharmaceuticals, a subsidiary of Johnson and Johnson, failed to properly warn patients and doctors about the significant side effects of taking the drug.
What is Invokana?
Invokana is a drug developed to treat type 2 diabetes. These are SGLT2 inhibitors and essentially helps the body lose sugars through urination. They inhibit the kidneys from reabsorbing sugars and passing it along into the bloodstream. Another SGLT2 drug that has been linked with negative side-effects is Invokamet. The active ingredient, canagliflozin, is thought to contribute to an increased rate of lower body amputations among those who use it. Individuals who suffer from diabetes are more likely to suffer foot problems due to poor blood circulation. This risk more than doubles when patients are prescribed Invokana. Other side effects are diabetic ketoacidosis, kidney failure, acute pancreatitis and heart disease.
Serious problems require serious lawyers.
Call our experienced team of attorneys today to file your lawsuit.
Timeline of the Drug
The FDA approved the drug's release in 2013. By May of 2015, reports of ketoacidosis requiring hospitalization started increasing, and the FDA warned the public that SGLT2 inhibitors could contribute to diabetic ketoacidosis. The drug's label was updated in September 2015, warning about a higher risk of bone fractures. The following May, the first amputation warning was placed on the label. A full year later, in May of 2017, the drug came with a label update and a black box warning. The black box is the most serious kind of safety alert the FDA issues. Meanwhile, millions of patients were being prescribed the drug without having a true understanding of the potential repercussions.
To date, more than a thousand lawsuits have been filed against Janssen regarding the drug's side effects. Most claims allege that patients would have avoided the drug if they had been properly notified of the significantly increased risk of amputation. Janssen delayed in providing appropriate warnings, and therefore, patients were deprived of the ability to make an informed decision about their health care.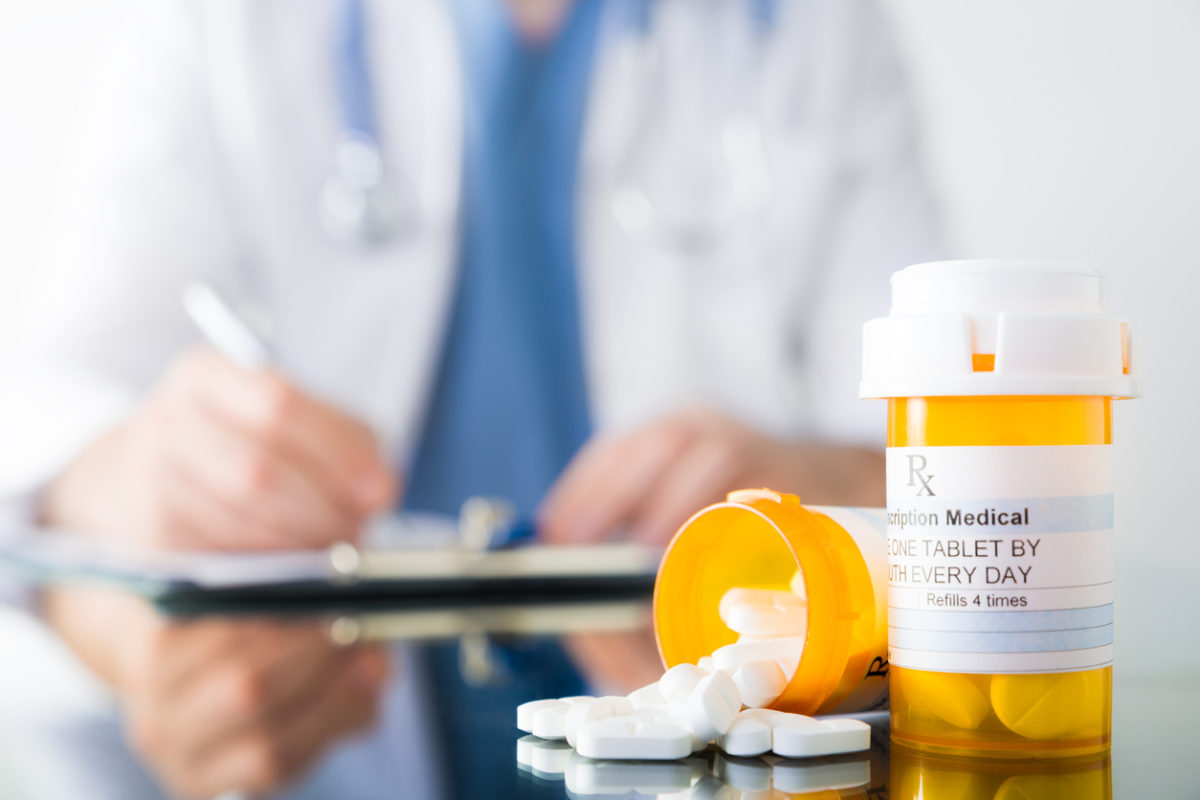 Overview of the litigation
Most of the lawsuits have been filed in federal district courts across the U.S., although some state courts have accepted jurisdiction as well. Given its scope, Invokana lawsuits have been classified as 'multidistrict litigation,' or MDL, in New Jersey. MDL cases are a more efficient way of handling lawsuits which are similar and are often employed for pharmaceutical, medical device, and consumer product matters. They are not class-action lawsuits, although the media and others often get the terms confused. A class-action suit is a single lawsuit filed on behalf of a large group of people. MDL's still contain individually filed lawsuits against the company, and no one plaintiff is required to resolve the case as part of this group (although obtaining a group settlement is possible).
The lawsuits largely claim that Invokana is defective and unreasonably dangerous. Johnson and Johnson and its subsidiaries were negligent in manufacturing the drug and failed to adequately test the drug. It neglected to warn the public of the enhanced risk of injury and side effects. The most serious allegations claim that the company actively concealed evidence of the side effects from both the government and the public and misrepresented how safe the drug was when marketing it.
Amputations
The FDA instituted clinical trials to explore the possibility of cardiac problems associated with taking this drug; however, during these trials, the issue of lower-body amputations became a focus. The clinicians found that patients taking Invokana were twice as likely to suffer either a leg or foot amputation as the patients taking a placebo. This translates to seven of every 1,000 patients taking 100 mg daily and five of every 1,000 patients who took 300 mg daily, compared to three of every 1,000 patients who took a placebo. The most common amputations from gangrene are toe amputations, and parts of the middle of the foot. Precursors to amputations include tenderness in the legs and feet, sores, ulcers and infections. If you experienced a below-the-knee amputation as a result of ingesting this drug before May 16, 2017, you may be able to file a claim against Janssen.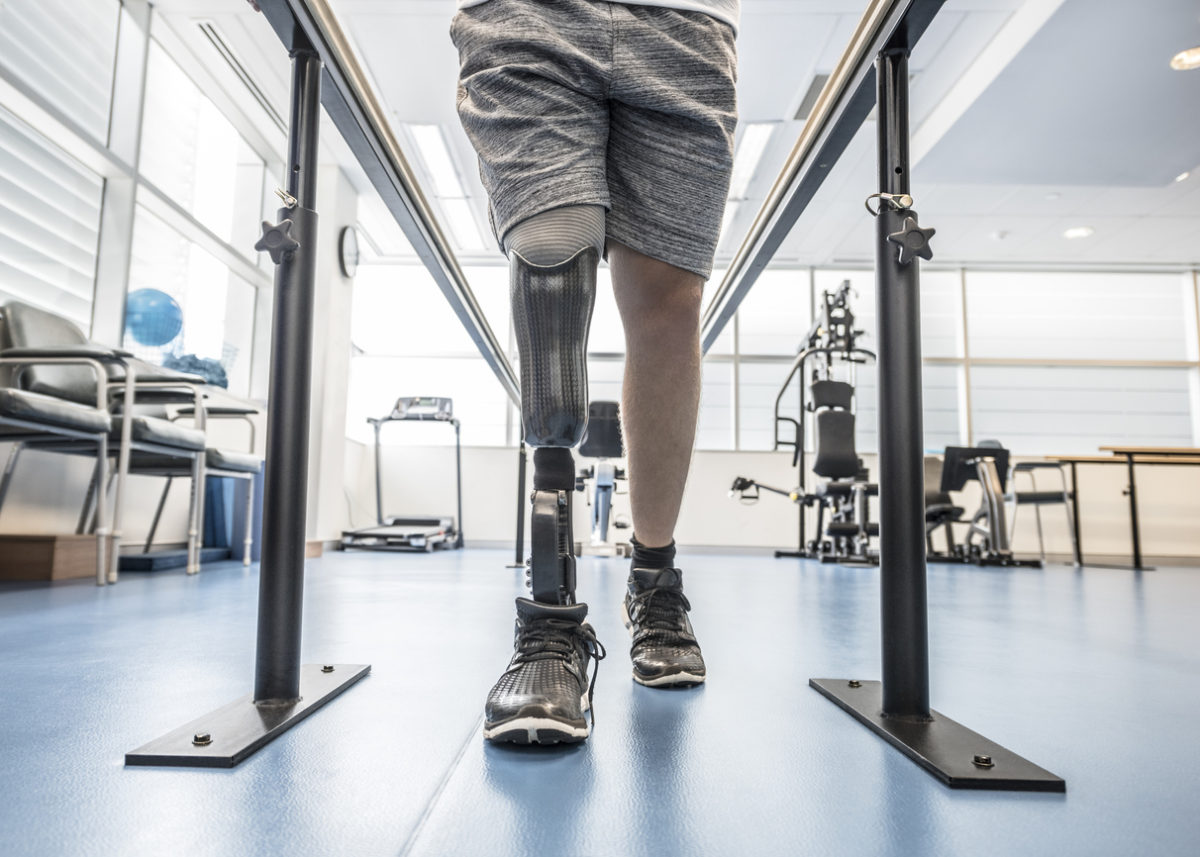 Kidney Failure
Because the drug focuses on the kidney, inhibiting its ability to absorb glucose into the bloodstream, there are risks associated with kidney failure. When kidneys no longer start working properly, then the body's waste products and fluids build up, resulting in kidney failure. When sugar is present in urine, there is a higher risk of contracting a urinary tract infection, which can spread to the bloodstream and damage the kidneys further. Symptoms include weakness, shortness of breath, lethargy, cardiac arrhythmia and even sudden death.
Ketoacidosis
This is a common medical condition with individuals suffering from diabetes. The condition develops when not enough insulin is produced, whereby the body has to break down fat for energy instead. This causes a toxic build of ketones in the bloodstream. High levels of ketones are produced in the body, which can result in a diabetic coma, hospitalization, or death. In SGLT2 inhibitors, extra glucose is pushed out through urine. Typically, the kidney cannot handle that much excess glucose. They become overworked and shut down, leading to the backup of your body's waste back into your bloodstream. If you have suffered from ketoacidosis that resulted in hospitalization and you took one of these SGLT2 inhibitors before December 4, 2015, you might be entitled to compensation.
Current Lawsuits: Bellwether Trials 2018
Right now, the case is still in its pre-trial discovery phase, with bellwether trials slated to begin in September 2018. Bellwether trials are initial trials selected by the parties in MDLs which give the parties an idea of how the rest of the cases might go. This is helpful in determining settlement options. So, if the plaintiffs are awarded a massive financial verdict, then the drug company will be incentivized to minimize their exposure and reach reasonable settlements against the claimants. These trials are also useful in determining what kind of evidence and testimony the courts will accept or find persuasive.
There will potentially be 12 bellwether cases in total which represent each kind of injury asserted as selected by plaintiffs and defendants, who will get to choose six cases. Out of this 12, the judge will choose three cases for the first trials. The only people who can be in the bellwether trial are those individuals who filed a claim before July 31, 2017 and have been prescribed Invokana.
Potential Compensation
Claimants can receive damages for things like pain and suffering, past and future medical expenses, and even funeral expenses in the event of death. The courts will look at past and future physical and mental suffering which are caused by the injuries from the SGLT2 drugs. If the person had to quit working, resulting in past and future wage losses, the award could include compensation for this. Additionally, the individual can show a loss of earning capacity and a loss of enjoyment of life. In some cases, the courts might order punitive damages against the defendant, if appropriate.
Pharmaceutical cases are notoriously high-dollar. For example, in April 2014, a jury awarded $9 billion to one individual who claimed that drugs from Takeda and Eli Lilly gave him bladder cancer. Johnson and Johnson have been hit with some of the highest defective product lawsuits in 2016, and 2018 does not look to be any more promising for the company. In March of 2018, an Indiana federal jury returned a $35 million verdict in favour of a woman who claimed her mesh implant was negligently designed and the company did not properly warn the public of its risks. In April 2018, the company was hit with a $37 million verdict after a jury determined that a New Jersey man contracted deadly mesothelioma after using talcum products manufactured by the company which contained asbestos. In addition to these verdicts, the company has experienced a decrease in sales of Invokana. The last quarter of 2017 showed a 29 percent drop in sales, still bringing in a whopping $262 million to the company.
File Your Lawsuit
There is still time to file a claim if you have been injured by one of these drugs. Although the cases are scheduled to start later this year, there is no indication from the company that they have any intention of settling cases before then.
You should retain a lawyer to help you. Pharmaceutical companies keep experienced lawyers on retainer specifically to defend against products defect claims. They understand civil procedure, know how to question and cross-examine expert witnesses, and have a team of lawyers and assistants to pore over medical records, FDA studies, and business records.
If you do not hire a lawyer, you will be at a disadvantage from the start. If you have been injured by one of these SGLT2 drugs, call our offices today for a free case evaluation at 713-269-6828.
Invokana™ is a registered trademark of Janssen Pharmaceuticals, Inc. The use of any trademarks marks are solely for informational and product identification purposes