One of the factors in an aggravated sexual assault case that elevates it to an "aggravated" charge is a violent offense. Under Subsection 22.021(a) of the Texas Penal Code, there must be serious bodily injury or an attempt to kill the alleged victim during the criminal act, in this case, the sexual assault. Similarly, the threat of imminent danger, including death, bodily injury, or kidnapping, can also lead to a charge of sexual assault being elevated to aggravated sexual assault. A sexual assault is also considered aggravated if the accused used or presented a deadly weapon in the course of the criminal episode.
For example, John is accused of sexual assault against Jane. Jane reports that, during the alleged crime, John held a knife to her throat and threatened to use it if she fought back. The presentation of the knife and the threat of bodily harm or death makes John's attack on Jane an aggravated sexual assault with a violent offense. If, instead of brandishing a knife, John had hit Jane and caused her serious bodily harm, he would be charged with aggravated sexual assault, since a serious bodily injury occurred along with the sexual assault. Whether a bodily injury is 'serious" requires both a legal and factual analysis. Applying 43 years of experience to that critical analysis is one of the many reasons you should call me to schedule a time to have a confidential meeting in my office.
Possible Penalties
When a violent offense occurs in conjunction with a sexual assault, it's considered a more serious crime. That means that, if you're accused of aggravated sexual assault with a violent offense attached to it, you can expect a more aggressive prosecution and will ultimately face steeper penalties if found guilty. Having a qualified attorney in your corner can help you get through a tough case with a better chance of a positive outcome.
If found guilty of aggravated sexual assault with a violent offense you no longer face the two to 20 years in jail that a standard sexual assault carries. Instead, you'll be facing five to 99 years in a state prison along with fines of up to $10,000. Here is a basic break down of the penalties for sexual assault cases and how they vary in degrees:
| | | |
| --- | --- | --- |
| Crime | Classification | Punishment |
| Aggravated sexual assault of an adult or child | First-degree felony | 5-99 years in state prison, maximum fines of $10,000, lifetime sex offender registration |
| Super-aggravated sexual assault of a child | First-degree felony | 25 years to life in state prison, maximum fines of $10,000, lifetime sex offender registration, ineligible for parole |
| Sexual assault of an adult or child | Second-degree felony | 2-20 years in state prison, maximum fines of $10,000, lifetime sex offender registration |
As you can see, the aggravating factor of the violent offense paired with the sexual crime leads to more jail time for the accused. It also leads to a lifetime registration as a sex offender. Like other sexual assault crimes, you can expect the same future ramifications once out of jail. Among other things, those can include problems finding work, restrictions on where to live, and social difficulties.
Contact an Experienced Defense Attorney
At the Law Office of Paul Schiffer, we understand the severity of this charge and know exactly how it affects you throughout your life. We have the technical knowledge to help you fight your charge but we also have compassion toward your plight and know how to handle it with the delicacy and care it deserves. We'll be with you every step of the way.
If you or a loved one is being charged with aggravated sexual assault with a violent offense, contact our office by phone, email, or through our website to get started on your defense today. Our team is always ready to listen and willing to help.  
How has Paul Schiffer Successfully Defended Cases of this Kind?
That's a great question, but you won't find the answer here. While there is nothing inherently secret about a great defense, some attorneys are simply better prepared, more creative, and more experienced than others. It's that combination that makes Paul Schiffer successful in defending these cases. A professional sports team, or an army preparing for battle, doesn't disclose its strategy to the opposition. It is only through a confidential, in-person, meeting with Paul Schiffer, where your information is protected by the attorney-client privilege, that he will discuss potential strategies that are tailored to your circumstances. Call today to set up a meeting with Paul in his office. Be sure and bring any paperwork or other information you have about your case or an investigation.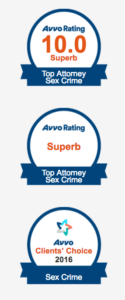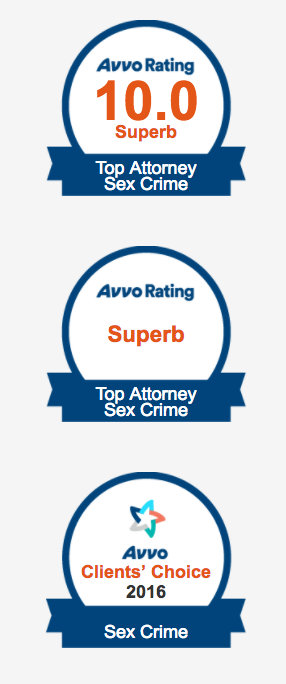 Serious problems require serious lawyers.
Call Houston Sex Crimes attorney Paul Schiffer today at (713)-521-0059 to start strategically building your defense.