Sexual assault is a serious sex offense that is aggressively prosecuted in Texas. Aggravated sexual assault is an even more serious charge. If you or someone you love is accused of aggravated sexual assault, stop wasting time and talk to a qualified defense attorney immediately. Helpful evidence proving innocence may be lost if it is not quickly located and preserved. You need help and guidance to understand the charges against you, as well as the potential punishment you're facing. Make no mistake, these are serious criminal charges that can affect your entire life from here on out.
Houston Defense Attorney Paul Schiffer has over 40 years of experience including experience defending aggravated sexual assault cases. He and his associates understand the tough times you're facing and are ready to help you. From the moment you contact us until your case is resolved, you'll be treated with respect and compassion and will never be judged based on the accusations made against you. Don't let shame stop you from getting the help you need and deserve. Call us today.
What is Aggravated Sexual Assault in Texas?
According to section 22.021 of the Texas Penal Code, there are two elements required to be proven to convict someone of aggravated sexual assault. The first element is the intentional and knowing penetration of another's sex organ, mouth, or anus without that person's consent, or forcing the victim's sex organ to penetrate the accused's sex organ, mouth, or anus. If the victim involved is a child (under the age of 17) and gave their consent to the act, it can still be a crime since a person under 17 can't legally give consent to a sexual act.
The second required element is that certain factors must be present in the commission of the crime. These factors are:
the accused caused serious bodily injury;

the accused attempted to kill another person;

the accused made the victim fear they or someone else would die;

the accused made the victim fear they or someone else would be harmed;

the accused made the victim fear they or someone else would be kidnapped;

the accused used or showed a deadly weapon;

the accused acted in concert with another in the initial act;

the accused facilitated the acts in the initial act using a drug, such as Rohypnol, gamma hydroxybutyrate or ketamine; or

the victim is under the age of 14, is disabled, or is elderly.
Consent Under Texas Law
An act is considered to have occurred without consent if any of the following is true:
there is physical force or violence used against the victim;

there is the threat of force or violence;

the victim was unconscious or unable to physically resist;

the victim doesn't have the mental capability to give consent;

the victim was unknowingly given something to impair him or her; or

the accused used his or her status as an authority figure/public servant/mental health or health care provider/clergy member to coerce the victim in some way.
This is where a good defense attorney can help you. A good lawyer understands how to interpret the statute to see if any of these necessary elements are missing.
Aggravated Sexual Assault of a Child and Consent
Here, the term "child" refers to a minor who is under the age of 17. This applies to elements of the crime that are based upon the victim's age. Since a child cannot legally give consent in Texas, consent from a person legally unable to give it is not a defense to an aggravated sexual assault charge when the child is under age 14.
This specific crime can be enhanced to a charge of "super aggravated sexual assault of a child" if the child is under the age of six.
Proving Aggravated Sexual Assault
In a trial, the prosecution has to prove that all elements of the crime occurred beyond a reasonable doubt and that you, as the accused, committed the crime. This is often not as simple as it sounds. Not only does the prosecutor have to prove that you're the person who committed the base crime of sexual assault, he or she then has to prove that you intentionally and knowingly sexually assaulted the alleged victim while meeting all of the criteria set by the statute, which includes that there was no legally valid consent from the alleged victim.
In certain cases, the prosecutor will also have to prove that the accused's position of power over the victim played a pivotal role in the alleged aggravated sexual assault. This is because the balance of perceived power in a professional relationship, or in a relationship where the victim trusts the accused, can arguably overcome consent because of the accused's manipulation of the relationship.
The prosecution has a lot to prove. Having a defense attorney with the knowledge and experience to challenge legal and factual claims of the prosecution's case is important. Paul Schiffer is considered by some to be the best defense attorney in Houston – and you'll need a good attorney to successfully combat these charges. 
Possible Penalties
If you're found guilty of aggravated sexual assault, you're facing a first-degree felony. In Texas, this level of crime carries a sentence of anywhere from five to 99 years in a state prison as well as fines up to $10,000.
Here is a breakdown of all related sexual assault crimes and their punishments:
| | | |
| --- | --- | --- |
| Crime | Classification | Punishment |
| Aggravated sexual assault of an adult or child | First-degree felony | 5-99 years in state prison, maximum fines of $10,000, lifetime sex offender registration |
| Super aggravated sexual assault of a child | First-degree felony | 25 years to life in state prison, maximum fines of $10,000, lifetime sex offender registration, ineligible for parole |
| Sexual assault of an adult or child | Second-degree felony | 2-20 years in state prison, maximum fines of $10,000, lifetime sex offender registration |
Further Ramifications
If you are convicted of this serious crime, the consequences don't end with your sentence. There are ramifications that can affect the rest of your life. Some of these are:
restrictions on where you can live and/or work;

problems finding or keeping a job;

the inability to possess a firearm;

problems gaining admission to college or similar schools;

the inability to qualify for financial aid for school;

the denial of government aid or issues when applying;

the inability to gain certain professional licenses, or the revocation of certain professional licenses you may currently hold;

change in your immigration status, and denial of citizenship;

loss of custody or visitation rights of biological children;

the inability to foster or adopt a child;

the inability to volunteer with certain organizations;

public stigma in your community;

strained personal relationships; and

difficulty running for public office.
Sex Offender Registration
You'll also have to register as a sex offender. Aggravated sexual assault is considered a reportable conviction in Texas, and due to the magnitude of the crime, you're required to register as a sex offender for life once you're released from prison. This means that your name and your address will be listed in a database where the general public will be able to see it. This will restrict where you can live, work, and, in some instances, socialize.
Possible Defenses Against a Charge of Aggravated Sexual Assault
One of the major defenses in this type of case is lack of intent on the part of the accused. The prosecution has to prove that you knowingly intended to commit the crime in the way the statute outlines it. There is a chance that you lack the requisite intent to knowingly commit the act in question. If this is the case, it can be argued that you can't be held responsible for your actions. Here, committing the act under duress from a third party can be a possible defense when it comes to proving intent.
Considering the burden of proof that the prosecution must meet, a qualified defense lawyer can also work to disprove the state's case by arguing that the victim gave valid consent or that the accused was legally insane at the time of the act.
Why You Need a Defense Attorney
As you see from the details above regarding the complex case of aggravated sexual assault, it's clear that a quality defense attorney, like the Law Office of Paul Schiffer, can effectively defend you against this serious charge.
This, like most sexual offenses, is a difficult field that not all defense attorneys have experience handling. This is a serious charge that carries a significant punishment that can affect the rest of your life, and the lives of your loved ones.  You shouldn't have to face this on your own. You need a lawyer who understands what it takes to form this type of defense in a thorough and careful manner without judging you.
How Has Paul Schiffer Successfully Defended Cases of This Kind?
That's a great question, but you won't find the answer here. While there is nothing inherently secret about a great defense, some attorneys are simply better prepared, more creative, and more experienced than others. It's that combination that makes Paul Schiffer successful in defending these cases. A professional sports team, or an army preparing for battle, doesn't disclose its strategy to the opposition. It is only through a confidential, in-person, meeting with Paul Schiffer, where your information is protected by the attorney-client privilege, that he will discuss potential strategies that are tailored to your circumstances. Call today to set up a meeting with Paul in his office. Be sure and bring any paperwork or other information you have about your case or an investigation.   
When you work with us, we'll analyze your case, form a solid defense, fight back against the prosecution's claims and evidence, and help you emotionally handle the process from start to finish. As your defense team, we'll be with you working day and night to preserve your freedom.
If you or a loved one is facing an aggravated sexual assault charge, contact the Law Office of Paul Schiffer today. Remember, when you contact us you'll never be judged, disrespected, or treated unfairly because of the charges against you. Call, email, or stop by our office in person to discuss your case. We'll walk you through the whole process, explain your charges and the possible outcomes, and start building a defense right away. Don't wait, reach out today.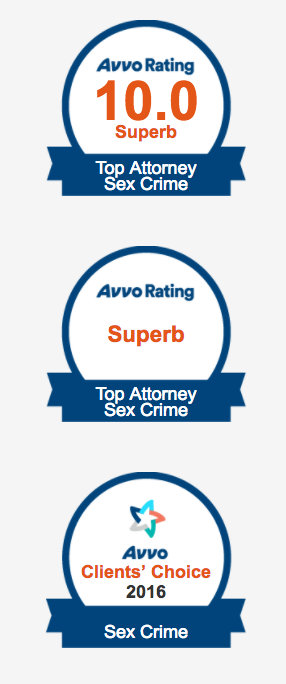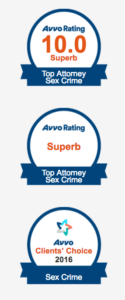 Serious problems require serious lawyers.
Call Houston Sex Crimes attorney Paul Schiffer today at (713)-521-0059 to start strategically building your defense.