Arrested / Investigated For Child Pornography?
Was your home or business just visited by the cyber crimes task force who, armed with a search warrant, took all your electronic devices, external hard drives, disks, flash drives, and cell phones? Were you either arrested or just released, with their investigation into possession or distribution of child pornography continuing, to forensically mine the data on the items seized, with instructions to you not to move!? While child pornography has existed prior to the internet, the internet has dramatically evolved, allowing the accessibility, availability, sheer volume, and exchange of images and videos. Law enforcement investigation has evolved as rapidly and so too has the way prosecutors pursue convictions. If this has happened to you, you need to call and have a confidential meeting with an experienced Texas and Federal criminal defense trial attorney familiar with child pornography prosecutions and how to defend against them.
Child pornography is a crime that includes the knowing possession, distribution or manufacture of sexually explicit material, typically picture images and video, involving children under the age of 18 posing naked or involved in sexual activity.  Sexting even a partially nude picture of a minor can get you charged with this crime. The mere accusation alone can ruin your professional reputation and your personal life.
Penalties for Child Pornography in Texas
The penalties in both Texas and Federal courts for conviction of child pornography can be severe, including 10 year minimum sentences under the United States Federal Sentencing Guidelines for distribution.  Peer to peer networking has allowed the federal prosecutors a platform to argue knowing distribution. Other sentence enhancements increasing the possible length of incarceration can be if the age of a child is less than 12, the total number of images, use of a computer, and whether there is sado-masochistic or violent conduct depicted
Your Best Defense For Child Pornography Charges
Practically all of my clients have asked whether there are any defenses to their charges.  A thorough, confidential discussion with you is the foundation to formulating your defense. Potentially, the involvement of a forensic analyst may be critical to understanding how the material came to be on your computer. Defenses to consider may include:
1.      Illegal search and seizure-was the evidence obtained unlawfully?  Was the search warrant defective? Were there any untruths that were sworn to creating a 4th Amendment argument that the evidence was seized in violation of your Texas and US constitutional rights? Did the police exceed the permitted scope of the Judge's warrant and take materials that they were not authorized to seize?
2.      Actual innocence/Lack of Intent -Did you accidentally mis-type a web address?  Haven't you ever inadvertently typed a website address that is off by one letter and a completely different website other than the one you intended flashed on your screen?  The same might have happened in your case. Did inappropriate spam or an unwanted pop-up create this nightmare? Did a co-worker use your computer rather than theirs to download child pornography?
3.      Age of the subject depicted- Did you know that the persons depicted in the material were under 18?  Are they under 18?
4.      Were you framed? Did somebody falsely accuse you and set you up by planting the material on your computer and then anonymously calling law enforcement?
Call Me Today
Paul Schiffer is a talented, experienced, Texas and Federal child pornography criminal defense attorney with over forty years experience as both a prosecutor and a defense attorney who has handled many child pornography cases.  Paul Schiffer has been recognized for over ten years as a Texas Super Lawyer, one of Houston's Top Lawyers, and was recently selected as one of America's Best Lawyers.  More importantly, Paul Schiffer is not afraid to go up against Federal prosecutors and agencies. Don't talk to the agents before you talk to him; it could be a devastating mistake. The Law Office of Paul Schiffer uses the right resources including experts in the fields of computer forensics, psychologists, and mitigation specialists to take an aggressive approach to help you reach the best possible case resolution.
If you have a serious charge like child pornography, it is imperative you get an experienced and serious lawyer. Call me right now for a free and confidential case evaluation: 713-521-0059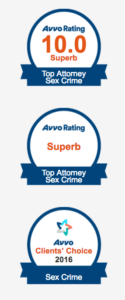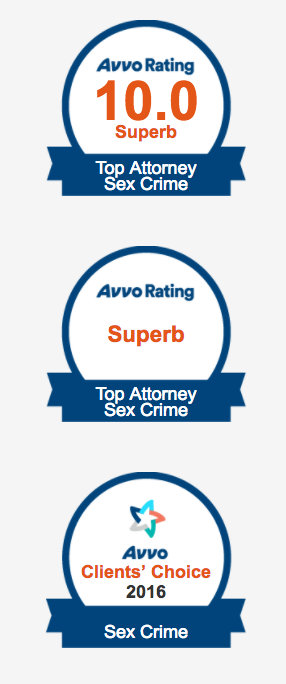 Serious problems require serious lawyers.
Call Houston Child Sex Crimes attorney Paul Schiffer today at (713)-521-0059 to start strategically building your defense.