Is there any other crime other than sexual assault of a child that produces such immediate public anger? When I ask potential jurors if they believe children never lie about these types of allegations, why am I not surprised when most of them answer that children never make these accusations up? Overcoming the biases and prejudices people have toward these accusations is extremely challenging and getting a fair trial, despite the presumption of innocence, has been a battle every time I have tried one of these cases.
However, overcoming the preconceived notions that so many people, and jurors, hold towards child sexual assault cases is the most important aspect of mounting a successful defense against these charged. The fact is, the accused has the right to a presumption of innocence, and my role as the attorney is to ensure that this presumption of innocence is upheld by the jury throughout the trial. It is the responsibility of the state to prove that the accused has in fact committed the crime of child sexual assault – beyond a reasonable doubt. In many cases, this is impossible, because so many of the circumstances surrounding the case give rise to genuine reasonable doubt.
Penalties For Sexual Assault Of A Child In Texas
The definition of child sexual assault in Texas is causing the penetration of the anus, vagina, or mouth of a person under the age of 17 by any means, or by having contact by your mouth or genitalia with the child's above-mentioned areas. The range of penalty is up to 20 years in prison, and a $10k fine.
If the child is under 14 years of age, the crime is upgraded to the first-degree felony of aggravated sexual assault of a child and the range of punishment is from 5 years to 99 years, life in prison, or a $10K fine. In addition, the possibility of probation will be virtually eliminated if an individual is convicted of aggravated sexual assault of a child.
Regardless of whether a person receives probation or goes to prison there is a duty of lifetime registration as a sex offender with significant restrictions on where a person can live, not to mention the devastating effect on your employment prospects and your personal life. The long and short of it is that you are in for the fight of your life.
Registering as a Sex Offender
The requirements for sex offenders to join a registry in Texas are constantly evolving. Many people are required to register for life, sometimes even in spite of plea agreements they had previously made with prosecutors. Other time periods such as a minimum of ten years are reasonably common.
Due to the complicated nature of these laws, it's important that you consult an attorney to help you understand your obligations. Naturally, it is highly recommended that you speak with a good child sexual assault attorney before you even go to trial – in this way, you may avoid needing to register as a sex offender to begin with.
Offences Related to Child Sexual Assault
The laws regarding sexual assault towards a child in Texas are varied, yet all carry significant penalties and no charge related to child sexual assault should be taken lightly.
Indecency with a Child
Indecency with a child is a similar crime to child sexual assault. It involves sexual contact with a minor, or the exposure of one's own anus or genitals with the intent to stimulate sexual arousal in oneself, while being aware that a child is present.
Click here to learn more about indecency with a child.
Continuous Sexual Abuse of a Child
Continuous sexual abuse of a child involves sexual abuse committed against a child over a period that is 30 days or longer. It is often correlated with child sexual assault, and as such you need to be aware of the definition of this crime and whether it may apply to you.
Click here for more information on continuous sexual abuse of a child.
Child Pornography
Offenses relating to the possession or distribution of child pornography are often involved in child sexual assault cases, largely because the child that is the victim of sexual assault is featured in the child pornography.
Click here to learn more about child pornography.
Things to be aware of
When you're charged with child sexual assault, there are a few things you need to be conscious of in order to ensure you can present an adequate defense and get through the process in the best condition that is possible under the circumstances.
The first thing to be aware of is public opinion, particularly in your immediate circles. These accusations or charges can lead to ostracization even in the absence of a conviction. Your family, friends and employer may treat you differently if they are made aware of the charges. It's critical that you contact a child sexual assault attorney as soon as you are made aware that you are suspected of or being charged with these types of crimes.
A good child sexual assault attorney will give you a roadmap that you can easily follow. This will include a planned defense against any charges and other actions that you must take in order to keep your life in order.
Your Best Defense – Call Me Now
Over a 40 year career as a Texas trial attorney, both prosecuting and defending these sexual assault of a child I have found that investigation and intensive preparation are the keys to a successful resolution. Jurors want to know what the child's reason to fabricate might be. Is there a nasty divorce? Are the child custody issues? Is there anger, defiance, vindictiveness? Has the child's memory been tampered with by suggestion or false memory? The prosecution only hears one side when they decide to file charges. But, there are two sides to a story and it is with the help of an experienced, aggressive, and dedicated sex crimes defense attorney that the actual truth can be exposed. This, many times, has resulted in Grand Juries not indicting, dismissals, reduction of charges, or acquittal's by trial juries.
Serious problems require serious lawyers. Call me for free today at (713)-521-0059 to start strategically building your defense.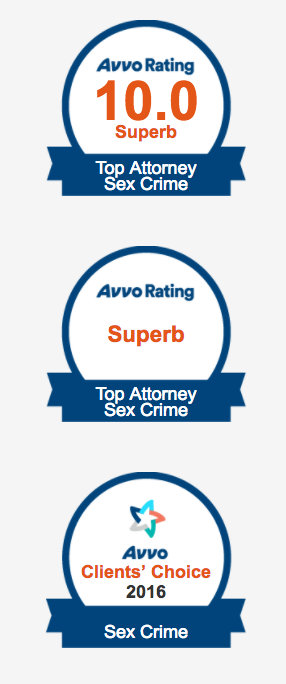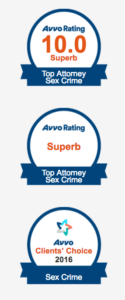 Serious problems require serious lawyers.
Call Houston Child Sexual Assault Defense attorney Paul Schiffer today at (713)-521-0059 to start strategically building your defense.