A rape allegation of any kind is a serious matter that can impact the rest of your life. Date rape is a specific form of sexual abuse that the State of Texas prosecutes aggressively. If you or a loved one is being accused of date rape, you need an experienced defense attorney on your side who will fight for you every step of the way.
At the Law Office of Paul Schiffer, our team knows how much an accusation of date rape can affect your reputation and your social relationships. That is why we work hard to help you keep your good name intact. You can't and shouldn't have to fight this alone, so contact us to discuss your case. We'll explain the charges you're facing and tell you what you can expect down the road.
What is Date Rape?
According to Section 22.011 of the Texas Penal Code, an individual commits sexual assault when they knowingly and intentionally penetrate the anus, mouth, or sex organ of another without that person's consent. Similarly, causing another person's sex organ to penetrate the mouth, sex organ, or anus of the accused without that person's consent also falls under this statute. Date rape specifically has to do with this crime being committed with the help of a chemical substance that put the victim in a vulnerable state that allows them to be taken advantage of by the accused.
While it constitutes its own specific crime under the Texas Penal Code, date rape is charged and tried in the same fashion as any sexual assault charge. The differentiating factor is the use of a chemical substance. That alone elevates a simple sexual assault to an aggravated sexual assault, which is a first-degree felony in Texas.
Acquaintance Rape
Sometimes date rape is referred to as acquaintance rape, but there are some distinctions between the two. In acquaintance rape, the accused and the victim know each other prior to the incident, whereas date rape can happen between two strangers. While one or both terms might be used in some instances, there is no difference in the charges.
Texas Marital Rape Laws
In 1994, the marital rape exemptions were eliminated in Texas. It is illegal in all US states for a spouse to rape his or her marital partner. The spouse being accused of rape is subject to the same charges and penalties as would be any other person. This includes being sued civilly for damages.
Just like any other sexual assault case, marital rape is a sexual act done without consent between spouses, or one partner being forced into a sexual act with another. This non-consensual sexual activity becomes chargeable as date rape when a chemical substance is used to incapacitate the alleged victim.
Date Rape Drugs
What separates date rape from other sexual assaults is the use of drugs to facilitate the sex crime. In these cases, they're used to make the victim so weak that he or she can't protest the sexual activity or fight back physically against the perpetrator. Many times, the victim will be knocked unconscious by the substance. The well-known date rape substances are:
gamma-hydroxybutyric acid, sometimes known as GHB;

ketamine, or simply "K;" and

rohypnol, commonly known as "Roofies."
These are also known as "club drugs," because they are often used recreationally. If, however, they are detected in a sexual assault victim's system, it's assumed that they are linked to a criminal act and aren't there as a result of the victim's own choice.
Drug & Alcohol's Involvement in Consent
Most sexual assault cases revolve around the issue of consent. For there to be a crime, there must be a lack of consent from the victim. In the case of date rape, an impairing substance renders a victim unable to give consent. This plays a significant role in criminal prosecutions, since it's possible that, because the drug was used, the consent that the accused person thought he or she had can't be used as a defense. This is a gray area, however, and a distinction must be drawn between incapacitation and intoxication for consent to be used as a defense in a date rape case.
Proving Date Rape
In a date rape case, the prosecution must prove beyond a reasonable doubt that all elements of the crime occurred, using evidence and witness testimony. They have to prove that the sexual act in question happened and that it happened without the alleged victim's consent. Reports also have to show that a date rape drug was found in the alleged victim's system.
In the case of acquaintance rape, the prosecution has a few more hurdles to jump to prove guilt. This is because there are possible scenarios where you as the accused might have been falsely accused or didn't intentionally commit a sex crime. The presence of a date rape drug in an alleged victim's system, however, tends to make the case easier to prove since it removes a consent defense.  
Possible Penalties
If you're found guilty of date rape in Texas, you face anywhere from two to 99 years in a state prison, and up to $10,000 in fines. This is separate from any civil judgment, which can cost you more money in damages to the victim. If you're found guilty of other charges along with the date rape conviction, you can find yourself facing additional penalties.
Further Ramifications
If you are convicted of this serious crime, the consequences don't end with your sentence. There are ramifications that can affect the rest of your life. Some of these are:
restrictions on where you can live and/or work;

problems finding or keeping a job;

the inability to possess a firearm;

problems gaining admission to college or similar schools;

the inability to qualify for financial aid for school;

the denial of government aid or issues when applying;

the inability to gain certain professional licenses, or the revocation of certain professional licenses you may currently hold;

change in your immigration status, and denial of citizenship;

loss of custody or visitation rights of biological children;

the inability to foster or adopt a child;

the inability to volunteer with certain organizations;

public stigma in your community;

strained personal relationships; and

difficulty running for public office.
Sex Offender Registration
If you're found guilty of date rape you must register as a sex offender for the rest of your life upon your release from prison. This means that your name, address, employment information, and the offense will be in a searchable public database. The information will also come up in background checks.  
Possible Defenses
Date rape cases, like all sexual assault cases, may be difficult for the prosecution to prove, but a solid defense against this charge requires a high degree of technical knowledge and preparation. When you have a quality defense attorney on your side, he'll be able to craft a strategy to form a credible defense that can help restore your good name and preserve your freedom.
In date rape cases, the case is usually based on the alleged victim's testimony with little to no physical evidence. This leaves the defense room to destroy the case against you by showing that the allegations are false and made to further some hidden agenda on the alleged victim's part, for example, that the alleged victim is a vindictive ex-lover looking to vilify you, or a former spouse seeking the upper hand in a custody battle.
When it comes to date rape drugs, it's possible that the alleged victim took the substance on his or her own without your knowledge in an attempt to get high. While this puts consent into question it can help create doubt making it hard for the prosecution to prove their case beyond a reasonable doubt, especially if your defense attorney can prove that the alleged victim has a history of drug abuse (recreational or otherwise).
Generally, an experienced defense attorney will know how to use the evidence, or lack of evidence, in the case to form a credible defense. He will also cross-examine witnesses, present your witnesses to refute testimonies, and present your own evidence to prove your innocence.
Why You Need a Defense Attorney
With the different types of defenses available, having an attorney who has experience defending date rape cases is important. At the Law Office of Paul Schiffer, our team has over four decades of legal experience including experience defending sexual assault cases. When you work with us you will not only get a solid defense team with the ability to help you clear your name, you'll also get a team that can navigate you through this difficult process. We understand that a sexual assault accusation can change the way people look at you before the case even begins. In our office, you'll never be judged by the accusations against you. Instead, you'll be treated with dignity and respect from the moment you contact us.
If you or someone you love is being accused of date rape, don't waste any more time. Contact our office by phone, email, or through our website. We'll listen to your case, discuss your options, and tell you what you can expect from that point on. Don't leave your freedom in the hands of just anyone, let us use our knowledge and experience to help you today.
How has Paul Schiffer Successfully Defended Cases of this Kind?
That's a great question, but you won't find the answer here. While there is nothing inherently secret about a great defense, some attorneys are simply better prepared, more creative, and more experienced than others. It's that combination that makes Paul Schiffer successful in defending these cases. A professional sports team, or an army preparing for battle, doesn't disclose its strategy to the opposition. It is only through a confidential, in-person, meeting with Paul Schiffer, where your information is protected by the attorney-client privilege, that he will discuss potential strategies that are tailored to your circumstances. Call today to set up a meeting with Paul in his office. Be sure to bring any paperwork or other information you have about your case or an investigation.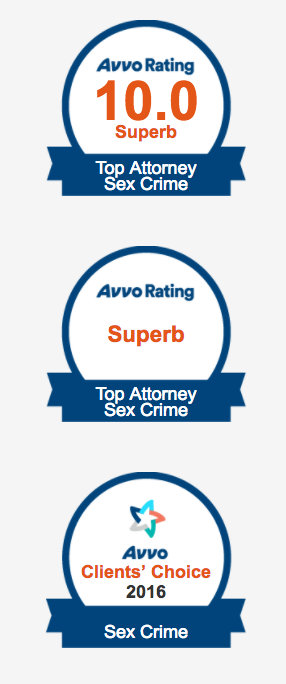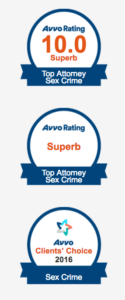 Serious problems require serious lawyers.
Call Houston Sex Crimes attorney Paul Schiffer today at (713)-521-0059 to start strategically building your defense.