Affirmative consent is currently a hot topic in the news. In the legal world, this has led to more sexual assault cases, which includes marital rape cases. While sexual assault isn't a new concept, marital rape (also known as spousal rape) has only been recognized as a crime since the early 1990s.
Until that time, husbands and wives had no recourse if they were forced against their will to perform sexual acts by their spouse. That the couple was married was a defense to an accusation of sexual assault committed by one spouse against another. That protected the accused spouse against any legal action. That is no longer the case. Instead, marital rape is prosecuted in the same aggressive manner as any other sexual assault case.
If you or a loved one is being accused of marital rape, you need a qualified lawyer on your side. With steep penalties and life-altering consequences, you don't want to face these charges alone. When you work with the Law Office of Paul Schiffer, you will not only get experienced legal help, you'll also get a compassionate team who will help you get through these hard times as easily as possible. We know your rights and will fight for them from start to finish.
What is Marital Rape in Texas?
In Texas, there is no specific statute making spousal rape a crime. Instead, it's prosecuted under the current sexual assault laws. The only distinction made is in the name of the specific act due to the nature of the relationship between the accused and the victim.
Simple Sexual Assault
One of the most common charges associated with spousal rape cases is simple sexual assault. Falling under Section 22.011 of the Texas Penal Code, a spouse can be charged with simple sexual assault if he or she knowingly and intentionally penetrates his or her spouses' sexual organ, anus, or mouth with the accused sex organ without the victim's consent. This statue also covers causing the spouse's sex organ to come into contact with the accused's sex organ, mouth, or anus without the spouse's consent.
Aggravated Sexual Assault
Another common charge that spouses may face in marital rape cases is aggravated sexual assault. Covered under section 22.021 of the Texas Penal Code, aggravated sexual assault is committing sexual assault as outlined above while also causing bodily injury to or attempting to kill the victim. It can be considered aggravated sexual assault if the accused spouse:
used a deadly weapon in the attack;

gave the victim a date rape drug;

made the victim fear injury, death, or kidnapping; or

threatened bodily harm, death, or kidnapping;
A spouse can also be accused of aggravated sexual assault as marital rape if their spouse is younger than 14 years of age, over the age of 65, or legally disabled.
Proving Marital Rape
Just as with any other charge, the prosecution has to prove its case beyond a reasonable doubt. They must be able to prove through evidence and witness testimonies that the crime actually took place and that the accused was the perpetrator.
In sexual assault cases of any kind, a prosecutor has to prove that there was no consent for the sexual acts in question. With spousal rape cases, this can make the prosecution's job a little harder since sexual activity between marital partners is expected. This expectation can make it hard to determine where consent begins and ends.
When cases like this come up, it's usually classified as intimate partner violence. This classification covers marital rape and general physical abuse since it's likely for these two specific forms of abuse to go hand-in-hand. These relationships are often complicated since they deal with a married couple who have shared lives together, and there is less chance that there are third-party witnesses to the alleged assault. It's essentially one spouse's word against the other's, creating a problem for many prosecutors.
Marital Rape Statute of Limitations
Another issue that sometimes comes into play in marital rape cases is the statute of limitations for this charge. There is a time limit set by the state that dictates how long the victim and a prosecutor have to file sexual assault charges against the accused through the proper channels.
In general, the statue of limitations for spousal rape depends on the specifics of the crime, including the age of the victim. In most cases, marital rape is given a 10-year statute of limitations. This means that a victim can wait to accuse his or her spouse of sexual assault as long as the charges are filed within 10 years after the alleged offense.
While this may mean that the victims are able to take their time and build the courage to make the accusation, it actually makes the prosecutor's job harder. When victims wait to file charges there is likely no police report, no timely investigation into the claim, and no DNA evidence to link anyone to the sexual assault, especially the accused spouse. A good defense attorney can help you prove your innocence or at least refute the claims being made against you in these cases.
Possible Penalties
If you are convicted of marital rape in Texas, you'll face the same penalties meted out to those convicted of simple sexual assault or aggravated sexual assault. While your marital relationship to the alleged victim might make the case more difficult to prove, that relationship has no bearing on the possible punishment.
A simple sexual assault conviction is a second-degree felony. It carries a prison sentence of between two and 20 years and fines up to $10,000. Aggravated sexual assault, however, is a first-degree felony, with a range of punishment of five to 99 years in a prison sentence, and fines up to $10,000.
Further Ramifications
When you're convicted of any crime, the consequences will continue even after you serve your sentence. This is doubly true when convicted of a sexual assault, including marital rape.
Having a felony conviction on your record can impact where you live, work, and socialize. Your criminal record will come up on background checks and will be a matter of public record. It can also impact what you're able to do in your everyday life. Some of the ramifications you face after a spousal rape conviction are:
restrictions on where you can live and work;

problems finding or keeping a job;

the inability to possess a firearm;

problems gaining admission to college or similar schools;

the inability to qualify for financial aid for school;

the denial of government aid or issues when applying;

the inability to gain certain professional licenses, or the revocation of certain professional licenses you may currently hold;

change in your immigration status, and denial of citizenship;

loss of custody or visitation rights of biological children;

the inability to foster or adopt a child;

the inability to volunteer with certain organizations;

public stigma in your community;

strained personal relationships; and

difficulty running for public office.
Because of the specifics for marital rape, you may also be legally prohibited from contacting your spouse in any way. The crime may also give your spouse a legal cause for a divorce which will end your marriage officially. If you have children, it will undoubtedly have an impact on them and your relationship with them.
Sex Offender Registration
Sexual assault of any kind is a reportable offense in Texas. That means that when you are released from prison, you'll have to register as a sex offender. This is a lifetime registration, and you'll have to re-register every year. When you're registered as a sex offender, your name, photograph, address, and employment information are kept in a public database that anyone can find by doing a quick search. That can lead to problems getting a job and renting property, but it can also change the way society looks at you and treats you.
Possible Defenses
As long as you have an experienced defense attorney who has tried sexual assault cases before, there are ways to defend you against a marital rape charge. A good defense team can create a solid defense to help you clear your name and preserve your freedom.
In some cases, a defense attorney could argue that you had a reasonable belief that you had your spouse's consent for the sexual activity in question-based on your relationship and your previous sexual activity in the marriage. For example, if your spouse would typically play coy in the bedroom, you might have been under the impression that this instance was the same as the previous ones. This same logic can also be used when it comes to DNA evidence. As a married couple, your DNA being present on or near your spouse wouldn't be surprising and a defense team knows how to use this to properly form a defense.
A defense attorney can also point out inconsistencies in witness testimony from your spouse. Many times, marital rape cases come up because the spouse is trying to get back at the other for a wrongdoing. For example, if the marriage is failing and you are caught cheating, your spouse might look to seek revenge by accusing you of rape even though it didn't happen. When something like this happens, pointing out holes in the alleged victim's story or having evidence that his or her motives are tainted can be possible for a seasoned attorney with experience in sexual assault cases.
Why You Need a Lawyer
A spousal rape charge may be difficult to prove, but it's not impossible. You need an experienced defense attorney like Paul Schiffer in your corner to clear your name and prove your innocence. When you sign on with a defense attorney, you'll get a good idea of what to expect as you go through the duration of your case. Your lawyer will explain what will happen during a trial, what penalties you face, and how everything can affect you.
If you or someone you love is being accused of marital rape, don't waste any more time; call the Law Office of Paul Schiffer and speak to someone on our team immediately. We will listen to your case, talk you through everything, and build the best defense possible. You'll never be judged by the accusations being made against you. Instead, you'll be treated with dignity and respect from the moment you contact us throughout the duration of your case. Reach out to us by phone, email, or through our website to begin forming your defense today.
How
has Paul Schiffer Successfully Defended Cases of this Kind?
That's a great question, but you won't find the answer here. While there is nothing inherently secret about a great defense, some attorneys are simply better prepared, more creative, and more experienced than others. It's that combination that makes Paul Schiffer successful in defending these cases. A professional sports team, or an army preparing for battle, doesn't disclose its strategy to the opposition. It is only through a confidential, in-person, meeting with Paul Schiffer, where your information is protected by the attorney-client privilege, that he will discuss potential strategies that are tailored to your circumstances. Call today to set up a meeting with Paul in his office. Be sure to bring any paperwork or other information you have about your case or an investigation.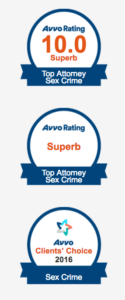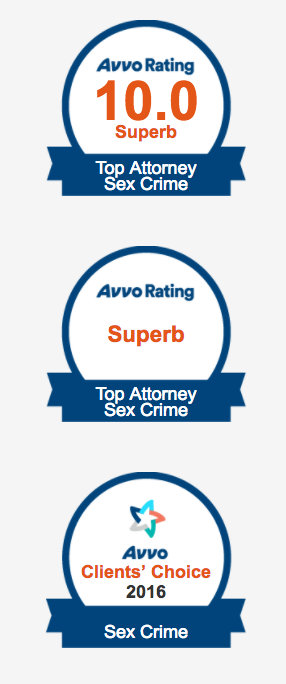 Serious problems require serious lawyers.
Call Houston Sex Crimes attorney Paul Schiffer today at (713)-521-0059 to start strategically building your defense.