If you or a loved one has been accused of prostitution, soliciting a prostitute, or promoting prostitution (pimping/pandering), you need legal assistance. At the Law Office of Paul Schiffer, we understand that this is a difficult time for you and your family, but we're here to help.
Our experienced legal team will help you fight the charges against you, while also helping you navigate the difficult terrain ahead of you. Accusations like this come with a social stigma that can make you feel ostracized among your friends, your family, and society. At our office, we will always treat you with the kindness and respect that you deserve from the moment you contact us. These crimes can have serious consequences, so don't hesitate; contact Paul Schiffer and his team today to discuss your case.
What is Prostitution and Solicitation in Texas?
The Texas Penal Code covers prostitution and all related crimes in Section 43.02 – 43.06. In those statutes, prostitution is defined as a person knowingly offering to engage in, agreeing to engage in, or physically engaging in sexual conduct in return for a fee, or based on the payment of a fee. Soliciting another person in a public place for sexual conduct for hire is also included in the definition. Finally, solicitation of prostitution, like asking about a prostitute's rates, is also punishable under this statute.
It should be noted that the statute states that an offense is committed regardless of whether a fee is actually exchanged, so no money needs to be physically handed over for you to be charged with prostitution or solicitation.
Pimping/Pandering/Managing a Prostitution Enterprise
Another part of the laws against prostitution has to do with pandering or pimping. According to the Texas Penal Code, a crime is committed if a person knowingly takes money or property from a third person based on an agreement for the other to engage in sexual acts with a prostitute, or if they solicit a person to engage in a sex act with a third party for some form of compensation. Similarly, you could be in violation of this law if you knowingly finance, control, manage, supervise, own, or invest in a "prostitution ring" with two or more prostitutes.
The Statutory Definition of Compelling Prostitution
Another related crime is compelling prostitution. This is when a person knowingly causes a child under the age of 18 to commit prostitution by any means. Being unaware that the person is a child is not a defense.
Proving Prostitution, Solicitation, and Related Crimes
A prosecutor must present enough evidence to prove beyond a reasonable doubt that the accused committed one of these crimes. Keeping the definitions of all of the outlined crimes in mind, a prosecutor has to prove the following:
Important in most criminal cases, there has to be intent or knowledge regarding the act. For example, in solicitation, it has to be proven that you believed you were engaging a prostitute for a sex act.
The Actual Act that Occurred
This doesn't mean you had to physically participate in a sex act in exchange for a fee. Here, you can be convicted for offering the exchange either as the prostitute or solicitor. A prosecutor doesn't have to prove that the actual sex act occurred. In regard to pandering/pimping, the receipt of the fee for the act has to be proven or the request of the agreement has to be proven.
An Offer of Something of Value
A prosecutor has to prove that money or something of value was offered in exchange for a sex act. This is not always easy, since establishing the value of something other than money may be difficult. For example, if you paid for a massage but got more than a massage, this might not meet the statute since you only paid for a standard massage.
A prosecutor must present strong evidence of each element. Since the commission of this crime is usually done in secret, it's hard to find witnesses to testify to the crime. That is why sting operations are often used to infiltrate prostitution rings and to catch johns (solicitors).
Prostitution Sting Operations
Many of the prostitution cases we handle in our office are the result of a prostitution sting operations. A sting operation is where an undercover police officer or an actor hired by law enforcement poses as a prostitute or a john in order to see if someone will either offer sex for payment, or will agree to engage in sex for payment. When an agreement for payment is made, officers jump in and make an arrest.
For example, a police sting operation looking to round up johns will have an officer or an actor pose as a prostitute, and see if they are solicited to provide sex in exchange for payment. An officer or hired actor can also pose as a john in an attempt to lure prostitutes or pimps to offer sex in exchange for payment.
The Harris County Sheriff's Office takes part in the annual National Johns Suppression Initiative—an effort coordinated by Illinois's Cook County Sheriff's Office to crack down on sex buyers. In the 2018 operation, the Harris County Sheriff's Office arrested 103 men during their month-long operation (from January 7 to February 4). This arrest number was the highest in the nation, proving that Harris County does not take the offense lightly.
There is a common misconception that a sting operation of any kind is entrapment, but that simply isn't true. Entrapment occurs only when a member of law enforcement persuades you to engage in a criminal act, effectively overcoming your will. Entrapment does not occur when law enforcement merely affords a person who is predisposed to commit the offense the opportunity to commit the act. In the case of a sting operation, the offenders are already presumably intending to participate in a crime, so there is no entrapment.
Have You Been Arrested in a Sting Operation?
If you've been arrested as a part of a sting operation, having an experienced defense attorney can make a big difference in the resolution of your case. There is a chance that evidence obtained during a sting operation has not been properly gathered. If mistakes or oversights are present in your case, the likelihood of a dismissal or a reduced charge is higher. Potentially, time is of the essence in determining and identifying these mistakes. Only a solid defense team, like ours at the Law Office of Paul Schiffer, can spot these errors.
Possible Penalties
There is a range of crimes that fall under prostitution and solicitation. Here is a breakdown of how each is classified under the Texas Penal Code, along with their possible penalties:
| | | |
| --- | --- | --- |
| Crime | Classification | Punishment |
| Prostitution or solicitation without any aggravating factors | Class B misdemeanor | As much as 180 days in jail and fines up to $2,000 |
| Prostitution or solicitation with 1 or 2 prior convictions for the same crime or pimping without any aggravating factors | Class A misdemeanor | As much as 1 year in jail and fines up to $4,000 |
| Prostitution or solicitation with 3 or more prior convictions for the same crime or repeat offense of pimping | State jail felony | Anywhere from 6 months to 2 years in a state prison and fines up to $10,000 |
| Owning/financing/controlling/managing prostitution ring with 2 or more prostitutes | Third-degree felony | As much as 10 years in jail and fines up to $10,000 |
| Knowingly or unknowingly soliciting a minor (under 18), pimping a minor (under 18), compelling a child (under 18) to commit prostitution | Second-degree felony | Anywhere from 2 to 20 years in jail and fines up to $10,000 as well as 10 years to life as a registered sex offender |
| Owning/financing/controlling/managing prostitution ring with 2 or more prostitutes where 1 or more are under 18 | First-degree felony | Anywhere from 5 years to life in prison and fines up to $10,000 |
Further Ramifications
Whenever you're convicted of a crime, the consequences often stretch beyond than the initial sentence determined by the court. Oftentimes, your criminal record can prevent you from living a normal life. By having a criminal record, especially a sexual offense conviction (even a misdemeanor), you can expect it to cause difficulties beyond your sentence. These issues can possibly include:
HOME

:

Restrictions on where you can live

JOB

:

Difficulty getting a job in certain industries

SCHOOL

:

Difficulty gaining admission to college or graduate school

FINANCIAL AID

:

Denial of financial aid for college or graduate school

DRIVING

:

Suspension of a driver's license

CUSTODY

:

Loss of custody or visitation rights for biological children

ADOPTION

:

The inability to foster or adopt a child

GUNS

:

The inability to possess a firearm or to obtain a firearm permit

LICENSES

:

Suspension, limitation, or revocation of professional license(s)

IMMIGRATION

:

Denial of a green card or change in immigration status including deportation

ASSISTANCE

:

Difficulty applying for and obtaining state and/or federal assistance

RENT

:

The inability to rent property or even a room

FAMILY

:

Social discord with family, friends, and your community
Sex Offender Registration  
While not all prostitution or solicitation convictions will require you to register as a sex offender, there are two that will lead to a registration requirement. If you're convicted of compelling prostitution under Statute 43.05(a)(2), you will be required to register as a sex offender for life, because the crime involves a minor under the age of 18. If you're convicted of prostitution under Statute 43.02(c)(3)—prostitution involving a minor under the age of 18—you'll have to be registered as a sex offender a period of 10 years.
Defenses of Prostitution, Solicitation, and Related Crimes
A defense attorney has a few different options when it comes to defending a prostitution charge or one of the related charges. He can try to prove that there was no intent to commit a sexual offense. Using the previous example of paying for a massage, a defense attorney can show that you paid only for a massage and didn't intend to pay for a sexual act. Additionally, if there was sexual conduct but no money was exchanged and no arrangement was made or offered for an exchange, a good defense attorney can seek to prove that you engaged in consensual sex, not an illegal sexual transaction.
Another possible defense is that the crime was committed under duress (threat of bodily harm). Errors made by law enforcement during the sting operation can also be used as part of your defense.
Why You Need a Defense Attorney
A prostitution or prostitution-related charge isn't as simple as it may at first seem. That is why it's critical for you to have a knowledgeable defense attorney who has experience defending against these types of charges. The Law Office of Paul Schiffer has the experience and the skill to defend you properly against these serious charges.
If you or a loved one is facing a prostitution related charge, you should retain counsel quickly to begin forming a solid defense case. Paul Schiffer and his team know how to interpret the law and will work around the clock to get you the best possible result.
We'll look over your state's case against you, listen to your side of the story, and begin immediately to craft the best possible defense, so that you can get back to your normal life. Don't wait any longer; contact our office by phone, email, or in person to discuss your case today.
How has Paul Schiffer Successfully Defended Cases of this Kind?
That's a great question, but you won't find the answer here. While there is nothing inherently secret about a great defense, some attorneys are simply better prepared, more creative, and more experienced than others. It's that combination that makes Paul Schiffer successful in defending these cases. A professional sports team, or an army preparing for battle, doesn't disclose its strategy to the opposition. It is only through a confidential, in-person, meeting with Paul Schiffer, where your information is protected by the attorney-client privilege, that he will discuss potential strategies that are tailored to your circumstances. Call today to set up a meeting with Paul in his office. Be sure to bring any paperwork or other information you have about your case or an investigation.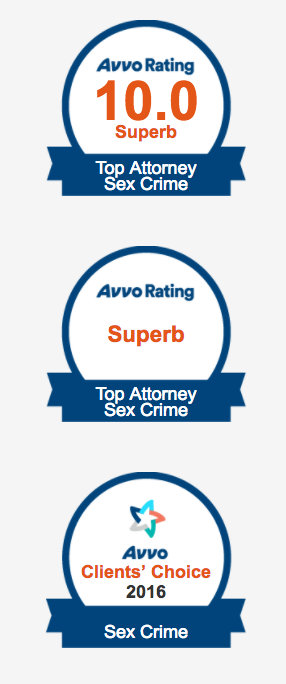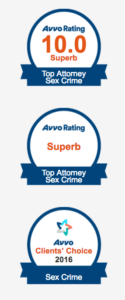 Serious problems require serious lawyers.  
Call Houston sex crimes defense attorney Paul Schiffer today at (713)-521-0059 to start strategically building your defense.