While this might be a relatively new concept in Texas law, revenge porn is quite common in today's society. Adults are free to take photos of themselves and send them to whoever they want, but when those photos are shared with third parties without the person's permission, it can lead to problems for everyone involved. The person depicted could have their reputation ruined while the person who shared the photo can be charged criminally.
If you or someone you love is being accused of sending revenge porn or posting sexually explicit images of another without consent on the internet, you need a defense attorney familiar with this relatively new law. At the Law Office of Paul Schiffer, we have the experience needed to fight these charges along with the compassion to help you get through this difficult time with as little stress as possible.
What is Revenge Porn?
Revenge porn is best explained when an individual shares a sexually explicit photo or video of someone else without their consent to a third-party. Generally, with the expectation that such publication will cause reputational harm to the person in the photo or video. For example, if your significant other sends you a nude photo for your own private possession and you then break up and post that photo on the internet to embarrass them: that is considered revenge porn.
Here, without consent or another defense, it doesn't matter why the victim sent the photo or video in the first place. The point is that if there was a belief that the photo or video would be kept private, and yet it was later posted for others to see, it goes against the "unlawful disclosure" statute.
In Section 21.16 of the Texas Penal Code, it states that a crime is committed if:
without the effective consent of the depicted person, the person intentionally discloses visual material depticting another person with the person's intimate parts exposed or engaged in sexual conduct;

the visual material was obtained by the person or created under circumstances in which the depicted person had a reasonable expectation that the visual material would remain private;

the disclosure of the visual material causes harm to the depicted person; and

the disclosure of the visual material reveals the identity of the depicted person in any manner.
Similarly, Section 21.16(c) makes it illegal to threaten a person with the publishing of intimate materials without consent in order to get their way (blackmail). Lastly, under 21.16(d), it also is a crime to promote the visual material on a website or forum knowing the character and content of it.
Proving Revenge Porn
Prosecuting revenge porn isn't as easy as you might think it is. If you're being charged with revenge porn, a prosecutor has to prove that you are the person who disclosed or shared the intimate material and that the victim was identifiable in the material before anything else. Further, the prosecution must attempt to prove that the victim was harmed in some way by the disclosure and that the victim had a reasonable expectation of privacy.
Even with all of this, as the law stands in Texas, revenge porn cases face a lot of hurdles. For example, there are issues about where the line is between privacy and freedom of expression under the law. This has made prosecutors slightly apprehensive when trying revenge porn cases. This doesn't mean that you're off the hook; it just means that a quality defense attorney can help you fight these charges in court with a much greater chance of success.
Possible Punishments
Violation of the law was originally a Class A misdemeanor punishable by up to one year in jail and up to $4,000 in fines. Lawmakers have upgraded the crime a state jail felony punishable by up to two years in a state jail and up to a $10,000 fine.
Along with that, you can also be sued civilly. In civil court, victims can be rewarded up to $1,000 for each intentional violation and $500 for violations that may not have been intentional. A defendant in a civil case may also be responsible for their court costs and potential damages for mental pain and suffering that could reach into the millions of dollars in some cases.
Further Ramifications
When you are convicted of a felony you face additional consequences after your initial punishment. You'll have a criminal record which will be a matter of public record. This means that anyone who wants to do a background check on you (potential employers, landlords, state or federal certification boards, etc.) will have full access to see your conviction.  
Other ramifications can also be:
Restrictions on where you can live and/or work

Problems finding or keeping a job

Inability to hold a permit for firearms

Issues gaining admittance to college

Denial of financial aid for school

Refusal of certain professional licenses

Change in immigration status, denial of citizenship

Loss of custody/visitation rights of biological children

Problems or inability to foster or adopt a child

Inability to volunteer with certain organizations

Public stigma in your community

Strained personal relationships

Issues running for public office
Sex Offender Registration
As it stands, people convicted of crimes regarding revenge porn aren't required to register as a sex offender. This can change, however, if you're convicted of other charges along with a revenge porn charge. When you sit down with your defense attorney, they can explain what exactly you can expect when it comes to this.
Possible Defenses
You're not without hope when charged with revenge porn. An experienced sex crimes defense attorney knows how to fight back against revenge porn charges.
Some possible defense approaches might be:
The victim gave consent to publish the material in question

Another individual published or promoted the material (mistaken identity)

Material in question lacked "intimate" parts or "sexual" conduct

Lacked "identifying marks" or information regarding the victim

Victim suffered no harm
It's important to remember that having the consent of the victim for creating or receiving the material in the first place is not a valid defense. It is the subsequent use of that material that matters.
The Law Office of Paul Schiffer will be able to work the case and analyze all of the evidence to look for the critical elements that must be met, and hopefully spot some holes that can be argued to the prosecution.
Why You Need a Defense Attorney
Your greatest chance at success is to have an experienced, local, and capable sex crimes defense attorney at your side every step of the way. If you or someone you love is being charged with or investigated for violation of the revenge porn statute, contact the Law Office of Paul Schiffer immediately. We can assist you in your fight against these charges to keep your freedom and your good name intact.
To discuss your case with our defense team, contact us by phone at 713-521-0059, email at paul@paulschifferlaw.com, or through our website www.paulschifferlaw.com/contact , or feel free to stop by in person.
We're more than ready to hear your side and tell you what to expect as your case unfolds. These are stressful times, but you don't have to face them alone; call us today.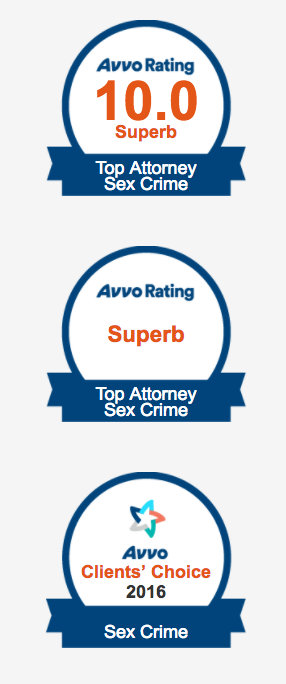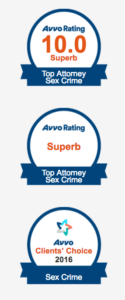 Serious problems require serious lawyers.
Call Houston Sex Crimes attorney Paul Schiffer today at (713)-521-0059 to start strategically building your defense.