More commonly known as rape, sexual assault is a frequent criminal accusation in Texas, and is aggressively prosecuted, leading those accused of the crime to a tough, uphill battle. If you or a loved one is being accused of sexual assault, you need an experienced defense attorney who can help you understand the charges you're facing and help you explore all of the potential outcomes. These are serious criminal charges that carry severe penalties and further consequences if not defended against correctly.
The Law Office of Paul Schiffer, local defense attorney in Houston, has over 40 years of legal experience, and extensive experience defending sexual assault cases. Not only do we understand what it takes to properly develop your defense and try your case, we also know how to treat our clients with compassion and respect during this difficult time. When you engage our team, you'll be met with kindness and understanding from the moment you contact us. You'll never be judged or treated with anything less than respect because of the accusations you're facing.  
What is Sexual Assault in Texas?
Sexual assault, according to the Texas Penal Code sections 22.011 and 22.021, is sexual penetration without the other party's consent, and often it is the issue of consent that causes difficulty for the prosecution in these cases. An act is considered to be done without consent if any of the following is true:
there is physical force or violence used against the victim;

there is the threat of force or violence;

the victim was unconscious or unable to resist physically;

the victim doesn't have the mental capability to consent;

the victim was unknowingly given something to impair him or her; or

the accused used his or her status as an authority figure, public servant, mental health or health care provider, or clergy member to coerce or take advantage of a victim in some way.
This is where a qualified defense attorney is valuable. An experienced lawyer knows the law, and knows how to attack the evidence presented by the prosecution and defend your case to get you the best possible resolution.
Aggravated Sexual Assault
A sexual assault charge can be elevated to aggravated sexual assault if one or more of the following happens during the sexual contact:
serious bodily injury occurs during the assault;

the accused attempts to kill the victim;

the victim was put in fear of death, kidnapping, or serious bodily injury (for themselves or for another person);

the accused used a deadly weapon or displayed one during the assault;

the accused acted with a third party when committing the crime;

rohypnol, ketamine, or another recognized "date rape" drug was used in the assault;

the victim is under the age of 14; or

the victim is disabled or is elderly.
Sexual Assault of a Child and Consent
Here, the term "child" refers to a minor who is under the age of 17. According to Statute 22.011(a)(2)(A) through (E), sexual assault of a child is any sexual activity with a minor under the age of 17, regardless of whether or not the accused knew the victim's age at the time. This type of assault can be:
penetration of the sex organ or anus of a child;

penetration of the mouth of a child with a sex organ;

causing a child's sex organ to contact or penetrate that of another;

causing a child's anus to contact the sex organ, anus, or the mouth of another; or

causing a child's mouth to contact another person's sex organ or anus.
The reality is that, even if the minor in question participates in any of these activities willingly, according to the law, a child cannot legally give consent. That means that the child's willingness to participate in a sex act can't save you from a sexual assault conviction, unless certain facts are present and proven by a competent defense counsel.
As is the case with adult victims, simple sexual assault can be elevated to aggravated sexual assault if any of the aggravating factors can be proven to have occurred. Furthermore, that escalated crime can be enhanced once again to super aggravated sexual assault of a child if the child is under the age of six, if the accused was previously convicted of violent sexual assault of someone under the age of 14, threatened to cause death or serious bodily injury to the victim or another, or attempts to cause the death or does cause serious bodily injury to a minor under the age of 14.
Proving Sexual Assault
To obtain a conviction for sexual assault, the prosecution has to prove that you are guilty of the crime as it's defined in the statute beyond a reasonable doubt. There needs to be clear evidence that the crime actually occurred, and that you are the person who committed it. The prosecution will also have to prove that the conduct occurred without the consent of the alleged victim, or that the victim was unable, according to the law, of giving consent.
Depending on the case, the prosecutor may also have to prove that the accused's position of power over the alleged victim played a role in the sexual assault. This is because the uneven balance of power in a professional or other relationship can result in a lack of consent due to the accused's manipulation of the alleged victim in the situation. The Law Office of Paul Schiffer has defended many of these cases.
With the burden of proof squarely on the prosecution to prove the necessary elements of the crime, arming yourself with an experienced and knowledgeable defense attorney is critical. He will have the knowledge and experience to attack the prosecution's case, help preserve your freedom and restore your good reputation.
Possible Penalties
Sexual assault is a second degree felony. In Texas, a second degree felony carries a sentence of anywhere from two to 20 years in a state prison, and fines up to $10,000.
If the alleged victim is a person whom the accused was prohibited from living with as a married couple or prohibited from marrying, this crime becomes a first-degree felony and carries a penalty of five to 99 years in prison, and fines up to $10,000.
Here is a breakdown of all sexual assault crimes and their penalties:
| | | |
| --- | --- | --- |
| Crime | Classification | Punishment |
| Sexual assault of an adult or child | Second-degree felony | 2-20 years in state prison, maximum fines of $10,000, lifetime sex offender registration |
| Aggravated sexual assault of an adult or child | First-degree felony | 5-99 years in state prison, maximum fines of $10,000, lifetime sex offender registration |
| Super aggravated sexual assault of a child | First-degree felony | 25 years to life in state prison, maximum fines of $10,000, lifetime sex offender registration, ineligible for parole |
Further Ramifications
The consequences of a sexual assault conviction don't end with your sentence. If you're convicted of this crime in Texas, there are ramifications that can affect the rest of your life. Some of these are:
restrictions on where you can live and work;

difficulty finding or keeping a job;

the inability to possess a firearm;

difficulty gaining admission to college;

the denial of financial aid for school;

the inability to obtain or the revocation of certain professional licenses;

negative change in immigration status, or the denial of citizenship;

loss of custody or visitation rights of biological children;

the inability to foster or adopt a child;

the inability to volunteer with certain organizations;

public stigma in your community;

strained personal relationships; and

difficulty running for public office.
Sex Offender Registration
Aside from the conviction, the sentence, and the lasting consequences, you'll also be required to register as a sex offender. Sexual assault is considered a reportable conviction in Texas, and because of the magnitude of the crime, you're required to register as a sex offender for life once you're released from prison.
Possible Defenses Against a Charge of Sexual Assault
Aside from disproving the prosecution's case and preventing them from meeting their burden of proof, a good defense team knows that there are affirmative defenses at our disposal to defend you against the charge of sexual assault. These affirmative defenses include medical care, marital status, and the Romeo and Juliet defense.
The medical care defense claims that the conduct in question was in the nature of lawfully conducted medical care, and didn't fall meet the standards set forth in the statute regarding contact and/or penetration.
The marital defense relies on the fact that there is no crime if there was consensual sex between the accused and a minor, if the two are legally married at the time.
Finally, the Romeo and Juliet defense is available if the accused was not more than three years older than the alleged victim at the time of the conduct, if the sexual contact in question was consensual. Additionally, to prevail on claim of a Romeo and Juliet defense, the accused must not be registered or required to be registered as a sex offender, and must not have a previous reportable conviction for the same offense. If the alleged victim is younger than the age of 14, the Romeo and Juliet defense cannot be used.
Why You Need a Defense Attorney
Because of the complexities of the charges and possible defenses, it is critical that you arm yourself immediately with a quality defense attorney, who can defend you in a professional and effective manner. A sexual assault charge is a serious situation that must be managed carefully from beginning to end. These are hard-fought cases that you can't fight on your own. Only a qualified defense attorney with experience in sexual assault cases has the ability to defend you to obtain the best possible resolution of your case.
Paul Schiffer and his defense team know how crucial it is to analyze the case against you, form a solid defense, fight aggressively against the prosecution's claims, and help you emotionally deal with the process all at the same time. These are difficult times and you don't have to face them alone. As your defense team, we'll be on your side every step of the way working around the clock to preserve your freedom and restore your dignity.
If you or a loved one is facing any kind of sexual assault charge, don't wait any longer; contact the Law Office of Paul Schiffer. Remember, when you contact us we will never judge you or treat you with anything less than the respect you deserve. Call or email now. We're ready to discuss your case, explain your charges and the possible outcomes, and start building a defense to keep you out of prison and restore your reputation.
How has Paul Schiffer Successfully Defended Cases of this Kind?
That's a great question, but you won't find the answer here. While there is nothing inherently secret about a great defense, some attorneys are simply better prepared, more creative, and more experienced than others. It's that combination that makes Paul Schiffer successful in defending these cases. A professional sports team, or an army preparing for battle, doesn't disclose its strategy to the opposition. It is only through a confidential, in-person, meeting with Paul Schiffer, where your information is protected by the attorney-client privilege, that he will discuss potential strategies that are tailored to your circumstances. Call today to set up a meeting with Paul in his office. Be sure to bring any paperwork or other information you have about your case or an investigation.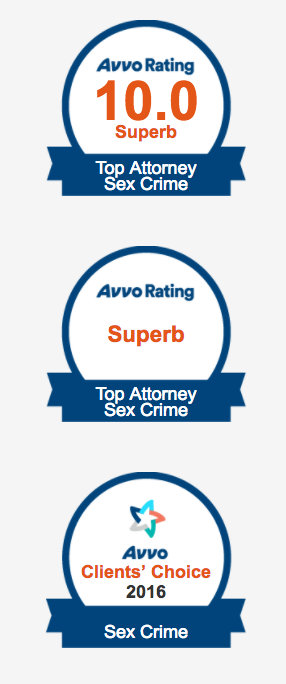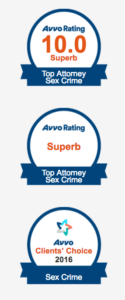 Serious problems require serious lawyers.
Call Houston Sex Crimes attorney Paul Schiffer today at (713)-521-0059 to start strategically building your defense.